Date
from -to

Location

Company

Position

Description

May to June 2013

Tanzania

NIRAS - Finland


Forestry Expert

Tender preparation of Participatory Forestry and Beekeeping Programme to be financed by the Government of Finland to the Government of Tanzania, Ministry of Natural Resources.

Feb to May 2013

Kindu – Maniema Province – RD Congo

Deutsche Forstservice GmbH – Germany


Team Leader Forestry Specialist

Biodiversity and Forest Programme (PBF) – DR Congo Ministry of Environment – Cooperation Germany – RD Congo – GIZ

from September 2010 to December 2012

Thales Alenia Space France

Technical Assistance Team Leader


Team Leader

African Monitoring of Environment for Sustainable Development programme Coordinated by the African Union Commission (AUC) and financed by the 9th European Development Fund (21 M Euros) link (www.amesd.org)

August 2007 – August 2010

São Tomé and Principe

BRL Ingenierie – Nimes - France


Principal Technical Assistant/Project manager

Conservation of Forest Ecosystems of Central Africa – Component of Sao Tomé and Principe –ECOFAC – Phase IV – 9EDF

Mai 2007 June 2007

Congo

Agristudio of Florence ENI - Energie - Milan


Consultant

Ultra Biodiesel Project

Sept 2006 - Jan. 2007

CAR

COOPI - Milan - Italy

Expert

Integrated Rural Development Project of Mbaiki Region - Central African Republic (EU-funded)

May 2006

Italy

Agriconsulting Spa - Rome

Consultant

Preparation of methodology for Coastal and Biodiversity Project - Guinea Bissau
Project proposal - Tender World Bank

August 2004 -December 2005

Guinea Bissau/
Guinea Conakry


Société d'Eco- Aménagement - SECA/BRLi - Nîmes France

Technical Assistant/Project Manager

Program AGIR (Appui à la Gestion Intégrée des Ressources Naturelles des bassin des fleuves Niger et Gambie) - Component B1 - Guinea - Guinea Bissau (Duty station : Gabu- Guinée Bissau) (VIII EDF)

December 2001 - July 2004

Madagascar

European Commission/EuropeAid

Principal Technical Assistant/Project manager

Integrated Rural Development Program of Bemaraha Region -Antsalova - Madagascar (VIII EDF)

May 1999 - September 2001

Bolivia

Ricerca e Cooperazione ONG - Italy

Project director

Community Development and Food Security Programs in the North of Department of Potosi -Llallagua - and O'Connor Province - Tarija - Bolivia - Duty stations: Llallagua and Tarija (EU funded)


June 1997 - October 1998

Burkina Faso

Italian Cooperation department - MAE

Principal Technical Assistant

Integrated Development of Nouhao Valley - Tenkodogo - Province Boulgou -Burkina Faso


Jan 97 - May 97

Italy

NGO LVIA of Cuneo - Italy

Consultant

Responsible for Projects identification, design and proposal writing
" Resettlement Program of Touareg refugees in Region VIII (Gao) of Mali (EU/ECHO)
" Integrated Rural Development of Mopti Region (Mali) (DGVIII/EC)


Sept. 1996 - Nov. 96

Nigeria

Agristudio - Florence - Italy

Forestry expert

Environmental Impact Assessment

June 1994 - May 1996

Nigeria

Company Il Nuovo Castoro - Rome

Forestry expert
Manager of afforestation department


Sokoto Environmental Protection Program - Sokoto - Sokoto State - Nigeria (VI EDF)

October 1991 - May 1994

Burkina Faso

NGO LVIA, Italian Cooperation

Project Director: community development sector

Integrated Rural Development of Oubritenga Province - Ziniaré - Burkina Faso

GO >> >>

Nov. 1988 - Dec. 1989

Ethiopia

Agriconsulting,
Italian cooperation


Forestry expert

Tana Beles Project - Gojjam - Ethiopia
- Responsible for co-ordinating the local staff and supervising six forest nurseries (5 M seedlings) and the implementation of 800 Hectares of plantation.
- Training of staff at the local level for planning and carrying out forestry projects.

GO >> >>

Jan 1988 - Dec 1989

Italy

STAF - Bureau d'étude

Freelance consultant

Forestry plans for private estates of Liguria Region - Italy
" Carry out the survey in order to prepare management plans for forest estates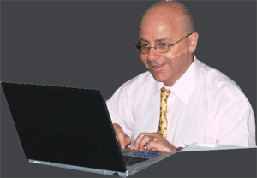 Danilo Barbero.