WORK RECORD:
Program AGIR (Appui à la Gestion Intégrée des Ressources Naturelles des bassin des fleuves Niger et Gambie) - Component B1- (Duty station : Gabu- Guinée Bissau)- (VIII EDF)
Country: Guinea

Guinea Bissau

Objectif of the Component B1
Create a transboundary protected area between Guinea and Ginea Bissau for the conservation of ecosystems and management of natural ressources at regional level
Main duties:
Technical assistant and project manager with Component B1 (Guinea Bissau and Guinea).
Giving technical assistance to the two Project Directors (Agents of the Ministry of Agriculture in GB and the Ministry of Environment in G) to plan, organize and carry out the program.
The assistance focuses on improving the efficiency of all activities related to the management of a protected area and the organisation of local communities.
Supervise the design and implementation of protected area management plan.
Mentoring and training the agents of forestry services to work together with people from rural area to conceive and implement the sustainable use of forests and carry out micro projects.
Management of the Program's budget in Guinea Bissau (1,5 M €).
Responsibility for the implementation of European Development Fund procedures, carry out financial accounting and reporting in coordination with NAO and with the Delegation of European Commission (Guinea Bissau)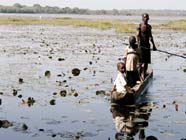 Swamp ecosystem.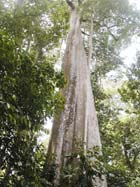 Biggest tree of Guinea Bissau
(Canthanez Forest Reserve).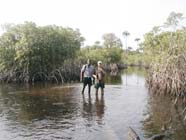 Field survey in forest mangroove.