WORK RECORD:
LNG Bonny - Environmental Impact Assesment - Niger River Delta - Port Harcourt
Country: Nigeria
Scope of the work:
Environmental Impact Assessment of the construction of gas pipeline in the delta of river Niger
Main duties:
Carry out a forest inventory and establish environmental monitoring system in order to assess the impact of the construction of a gas pipeline on the tropical forest ecosystem of the River Niger delta.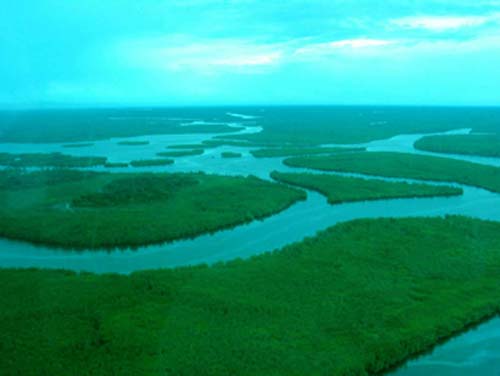 Oil pollution in the Niger Delta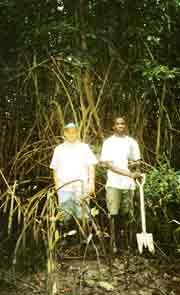 In forest mangrove.
With nigerian collegue - Professor at Port Harcourt University
(Norte Potosì).