Project management strategy
What I have learnt in action:

- Effective communication: give people as much information as they need to do their jobs;

- Good job environment: when people feel they have what they need in order to do their jobs. Listening to people and helps to solve problems, whenever it is possible;

- Be trustful and respectful of different points of view and showing appreciation for a job well done;

- How to manage conflicts and ability to work under stressful situations;

- Team development, for instance have regular team meetings and provide opportunities to learn;

- Trustworthiness, Accountability, Transparency, and timely fulfill commitments with staff and partners.
As a project manager I endeavour to develop:
- Organizational skills: be an organized person who can keep track of requirements and design documents, contracts, schedules, personnel records, project reports, communication (email) records, meetings and status reports;

- Communication skills: to produce high-quality project planning and design documents, and send out meeting agendas, updates, status reports and courteous and effective email. Be able to get my ideas across clearly, and in a non-confrontational manner and have good negotiation skills;

- Problem-solving skills: have the capacity of seeing the big picture for any problem, to analyze it, research and compile a list of alternative solutions. Then determine the best course of action and get it implemented by team work;

- Leadership skills: be able to provide direction and vision. To do that, work constantly towards enhancing my knowledge and technical appropriateness. Lead by example is the best way to lead.

- Team-building skills: spend effort to motivate the team to perform to the best of its ability, provide feedback, recognize strengths and provide challenges.
Ensuring the efficiency and the proper use of resources is the key-point while running cooperation projects.

Good use of resources lead to the effectiveness of the activities and, eventually, to achieve the project goal.
Guidance is provided in the preparation of work plans, including the allocation of funds and management of financial resources. Team-working methods and sharing responsibilities with the staff in the decision-making process are essentials to create a good job environment.

Practice of monitoring & evaluation methods to follow up the progress of the project and measure the indicators (logical framework approach).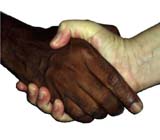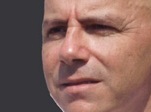 Danilo Barbero.