Capacity building strategy:
Improving the capacities at local level is the core of the technical assistance. The aim is to provide the project team as well as the beneficiaries a thorough training in all aspects of the work. In this way the technical skills are improved and rural communities make progress in planning, organizing and managing their development. Team-working approach and participatory methods are used in training programmes for local staff, technicians and farmers. Assistance is also given to government officials to conceive sound policies of rural development and natural resources management to boost the self-sufficiency of rural communities.
Fields of expertise:
Preparation and implementation of training programmes for project staff and others clients (Ministries, NGOs, etc.) over:
Participatory approaches for local development
Natural resources management schemes at decentralised level
Forestry inventories, forest management, plantations, nurseries, etc..
Project Cycle Management and Logical Framework Approach
Communication and extension techniques
Conservation, management and development of protected areas and natural parks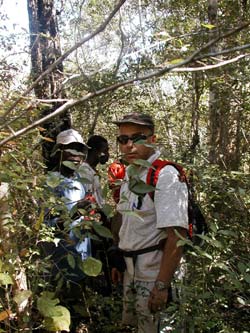 On-the-job training.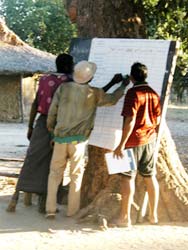 Training course.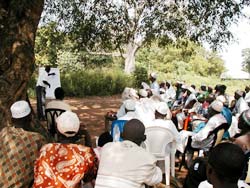 Atelier.